Designers, Dining, and Digital – What's on in Melbourne This September
Ah, September. Marking the spring's swift return and ushering out the icy cold of winter, September in Melbourne is a time of beautiful weather, excellent food and, as always, some truly exceptional events. Between all of the hustle and bustle of the AFL Grand Final, there is something for everyone.
At RNR Melbourne, we offer a stylish array of centrally-located luxury serviced apartments. So, for those that are looking to stay close to the action, book your stay today! However, for the time being, let's take a dip into a few of the fantastic events going on throughout Melbourne this September!
Red Ball Melbourne
Raising over $6 million in support of the Fight Cancer Foundation, Red Ball Melbourne is an incredible chance to blend style, entertainment, and philanthropy in one wonderful night. With spectacular performances, fine wine, and a delicious array of dining options, this is one event not to be missed! Now celebrating its 26th year, this event will be held on the 15th of September. So, book your tickets now, and do your part in supporting the fight against cancer. Win-win!
VidCon Australia
Switching lanes from the high-class dining of our last spotlight, VidCon Australia is a very different kind of festival. After a hugely successful Australian debut last year, this celebration of digital video and online creators is set to hit our shores once again with a huge array of events and personalities. VidCon, which was started by Hank Green of Vlogbrothers fame, looks to provide a meeting point for internet creators, old and new, to interact with both each other and their fans.
This mix of education and entertainment will be taking place at the Melbourne Convention and Exhibition Centre from the 31st of August to the 2nd of September. Tickets sell out quickly, so make sure to get in quick. Finally, in the words of the Vlogbrothers themselves, "Don't Forget to Be Awesome".
Melbourne Fashion Week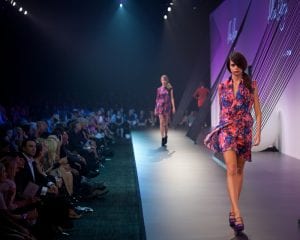 Melbourne is known for two things: great coffee and excellent fashion.
So, while this event may not necessarily give you a caffeine hit, a celebration of fashion taking place in Melbourne is a spectacle to behold. Featuring over 150 events across the city and some of the country's most prominent designers, Melbourne Fashion Week is a style-lover's heaven. Aside from a stunning array of fashion events, the MFW also offers sets from some of Melbourne's top DJs and a variety of bar events, to name just a handful of what this yearly celebration has in store. With the event running from the 31st of August to the 7th of September, it's time to start planning your outfits.
~
For a fantastic way to stay close to the action in style, contact RNR Melbourne, and book your serviced apartment experience today!